Walkins is a unique integrated CRM and Marketing automation platform from
Lomoso Solutions Pvt Ltd for big enterprises as well as SMBs.
Developed by Indian startup this award winning solutions not only automates sales and marketing but helping organization in optimize and automate processes and increase the team productivity and accelerate the growth.
These fully integrated platform helps different departments of organization to collaborate easily with the same data source and ensures that all the information is fully utilized across CRM without any duplicate efforts.
WE BELIEVE that today's biggest challenge for any business is, adaptation of
technology in enhancing customer experience to compete with competition
and precisely techno-savvy MNCs. So we want to provide affordable yet
revolutionary technology platform to empower businesses for customer
engagement and conversational commerce.
OUR AIM IN LIFE is to create a platform for businesses where they can
strategically collect, consolidate and use, customer information for
personalized engagement, digitization and conversational commerce and
connect India's 36 million+ SMBs and Enterprise businesses with their 1.25
Billion prospective customers.
Walkins is the brainchild of four childhood friends who collectively have a 75+ years of experience.
The team is having a common agenda and is passionate to help and equip the Indian businesses
with CRM technology and Marketing automation to fight against the techno-savvy MNCs.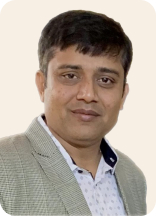 22+ years of business development, operations and account management experience. Having worked with telecom, digital and mobile media marketing for the longest span in his career with 100+ corporate clients across India, his several campaigns are recognized and are part of Google global directory.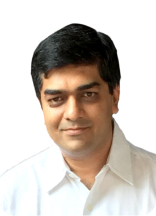 AWS certified system architecture. Having 21+ years of IT experience in varied domains. Working on the latest technology, Microservices based scalable architect and Business process optimization are his key forte. An active blogger, Taral has several research papers in his name.
Advisers & Early Investors

Successful transformation and non-linear business leader with over 20 years of experience in high-growth sectors with global and emerging markets experience. Deval is currently CEO of NTENT–India.

22+ years experience in Product Development, Marketing and Customer Acquisition. Shail is currently a Director of Product Management (5G – Next Gen. Initiatives) at Cisco

SR. ANALYST AMERICAN AIRLINES
3 patented solutions and vast experience in Operations Optimization and Product Development. Kunal is currently a Sr. Analyst at American Airlines.